Conference Location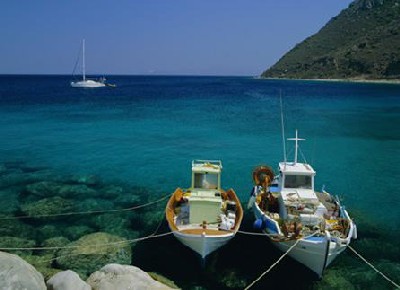 The conference will take place at the Kos International Convention Centre, Psalidi, Kos, Greece.
Download the following guide with answers to all questions you may have regarding the location and how to get there:
You may also download the Convention Centre & Hotel Leaflet for information on the venue and accommodation.
Pictures of the Convention Centre & Hotel
Kos Greece is an island part of the Dodecanese. It is the third largest of the Greek islands of the group and the second most popular and touristy island after Rhodes. It is located between Kalymnos and Nysiros. It is very well organised and has everything in terms of tourism infrastructure. The various charms and beauties of the Greek Island are not visible at the first sight but, after a while, the picturesque villages and the fine beaches amaze all visitors. The numerous and beautiful beaches of Kos Island are one of the main cause of the popularity of the island. Nestled in picturesque coves or extending over kilometres, those beaches have crystalline waters varying from azure to emerald. Some of them have smooth pebbles, others have fine white sand, others golden sand and some others are blessed with rare black sand. All the information about the beaches are available: Kardamena, Kefalos, Lambi, Marmari, Tigaki and more.

The touristy island of Kos has various bars and clubs, mostly located in its capital and its touristy resorts. All those places propose a wide range of music and the possibility to party until dawn. A cinema is also available in Town and numerous taverns staying open until 2 am and proposing live traditional Greek music. Picturesque mountain villages on Dikeos, the highest mountain of Kos (846m) offer a spectacular view over the northern coastline towards the neighboring islands and give the visitor a deep feeling of freedom over the sea… Antimachia, the only village to have kept its ancient name, is full of traditional windmills, spread along the ruins of the famous Venetian Castle. Antimachia is surrounded by astonishingly beautiful nature and abundant running waters.