Registration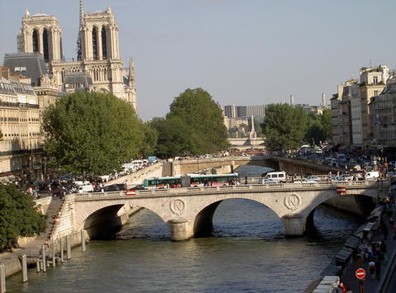 Shortly after the notification of acceptance of your paper is sent to you, you will also receive the Conference Registration Form. Only registered authors have the right to attend the conference and are entitled to publication of their work. Regardless of the payment method the only accepted currency is Euro.

The registration fee is 550 EUR for non-WSEAS members and 500 EUR for WSEAS members. By submitting the registration fee, you are entitled to the following:
Admittance to the multiconference, that takes place in the city for which you registered, for its entire duration

Publication of one paper up to six pages in the hard copy proceedings of the conference

Publication of that paper up to six pages in the CD-ROM proceedings of the multiconference

Inclusion of that paper in the E-Library of WSEAS

A right to submit an extended version of that paper for possible free publication in a NAUN journal

One hard copy of the conference proceedings

One CD-ROM of the multiconference proceedings

Participation in the conference banquet

Participation in the conference coffee breaks

A special discount for accommodation in the conference venue or a nearby hotel depending on the location

One conference bag
It should be noted that participants who wish to attend the conference without contributing a paper are also required to register.

Additional Fees and Discounts:
Extra Pages: For papers that are longer than 6 pages, there is a fee of 100 EUR per additional page
Extra Papers: 250 EUR per additional paper
Additional hard copy proceedings: 50 EUR per volume
Additional CD-ROM proceedings: 20 EUR per volume

WSEAS Membership: 100 EUR (valid for 12 months)

Student registration: Students may register at the discount price of 250 EUR provided that they do not submit a paper, or that a co-author of theirs pays the full registration price of their paper.

Universities: If you represent a University, you may contact us so that we discuss a possible discount or even free publication of a number of papers from members of your institution. Note that this only applies for the submission of 20 or more papers.